Guzhen, an town of Zhongshan, Guangdong Province, is most well known for manufacturing all kinds of lighting and largest production base of lighting fittings in the China and one of the four largest lighting fitting distributing centers in the world.
Situated on the northwest periphery of the city ofZhongshan, Guangdong Province, China, some 23 kilometres from the city center, Guzhen has grown into a place with thousands of small and big factories all related to lighting in one way or the other in recent years.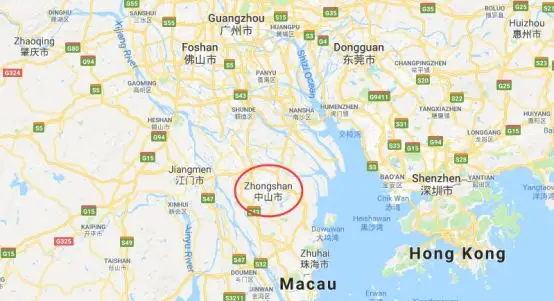 Dubbed China Lighting Capital by the China Light Industry Council and China Association of Lighting Industry, many international lighting companies have factories and showrooms in Guzhen town.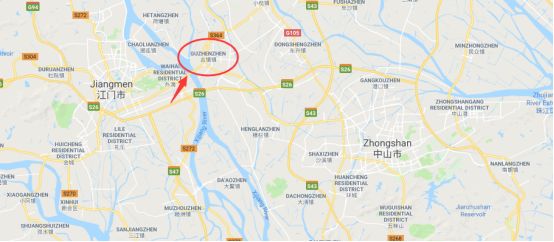 About one and a half hours drive from Guangzhou Baiyun International Airport.
How to travel
from Guangzhou to Guzhen?
By train: take train to Guzhen, Zhongshan from Guangzhou South Railway Station. Ticket: about 40 rmb, 1 hour.

By bus: about 50 rmb. 1.5 -2 hour.

By taxi: about 500 rmb.
If you are coming from Hongkong, it will take 2 hours to reach Zhongshan ferry terminal and another 30 minutes to Guzhen Town.
As the largest production base of lighting fittings in the China and one of the four largest lighting fitting distributing centers in the world, Guzhen gained a gross production value of RMB 19.03 billion in 2016, accounting for 70% of the shares of domestic lighting market and its products sales in over 130 countriesand regions around the world.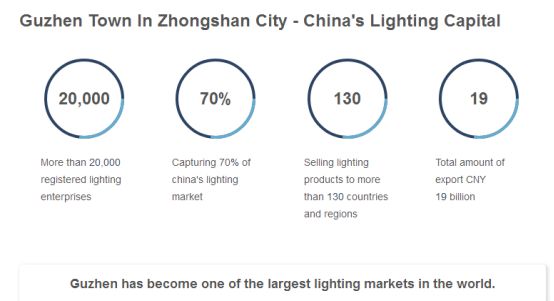 © Image | jiagle
Nowadays, there are over 20,000 registered enterprises, including some 8,000 lighting fixture companies and 6,000 companies engaging in the manufacturing and marketing of lighting fixtures.The population of Guzhen Town is estimated at 75,000 permanent residents with a floating population of up to 30,000.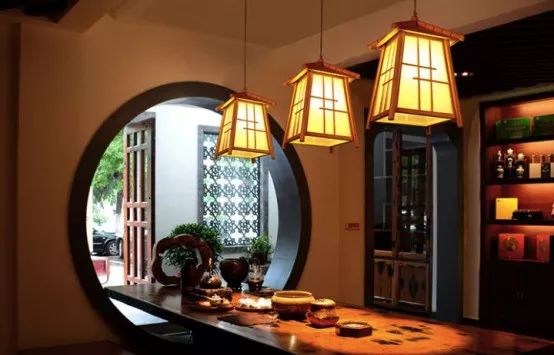 © Image | huaban
The development of the lighting fittings industry in Guzhen can be traced back to the late 1970s, however, the first significant developments took place from the mid-1980s to early 1990s. Due to the rapid economic development of China Guzhen's lighting fittings industry has undergone unprecedented growth in the past three decades.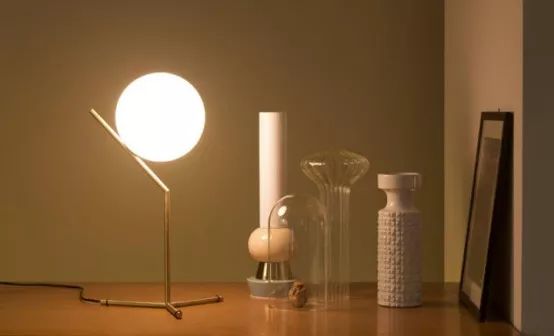 © Image | huaban
With the strong support of China Association of Lighting Industry and local government, China (Guzhen) International Lighting Fair which is the largest China LED lighting exhibition has been successfully held for 19 years since 1999.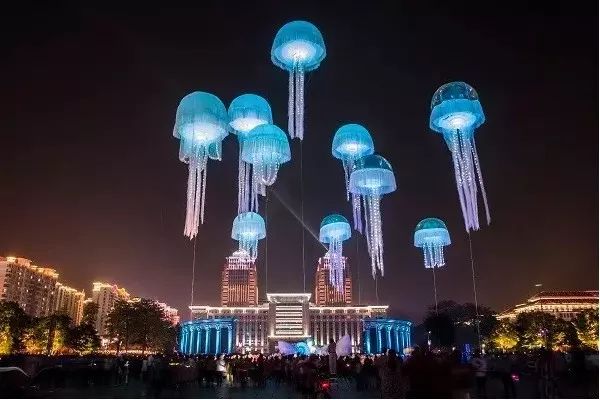 © Image | jiagle
Guzhen Lighting Fair takes place twice a year, thespring fair on March 18-21 and the autumn fair on 22-26 October. Spring fair serves medium and small businesses. Meanwhile autumn fair serves large enterprises.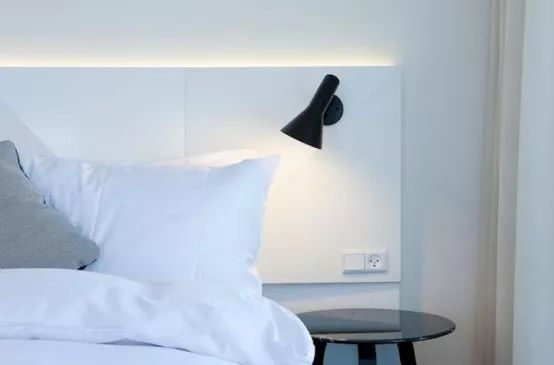 © Image | zhihu
This fair strives to gather Guzhen top lighting suppliers with their products from raw materials, components to lighting fixtures in one place at one moment. Thanks to the property of industrial cluster in Guzhen, Guzhen Lighting fair is blessed with rich resources of Guzhen town.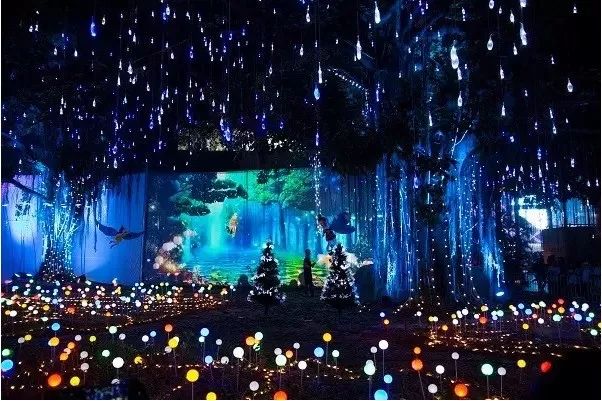 © Image | jiagle
Guzhen Lighting Fair offers lighting professionals with everything they need.
Relying on the industrial resources of Guzhen, the Lighting Fair (Autumn) mainly targets at export. The products found in Guzhen Lighting Fair cover the whole supply chain.
From upstream products such as:
raw materials

machinery & equipment

lighting accessories & components
To final products such as:
decorative lighting

household lighting

commercial lighting

LED Lighting & Technology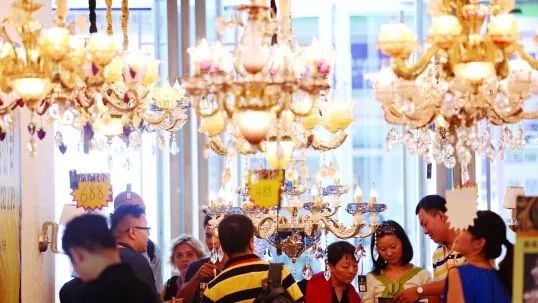 © Image | jinfengds
While Guzhen now primarily produces non-branded OEM goods for international companies, it has spawned some domestic players in the industry, such as: Huayi, Opple lighting, Senqiu, and BECO Lights.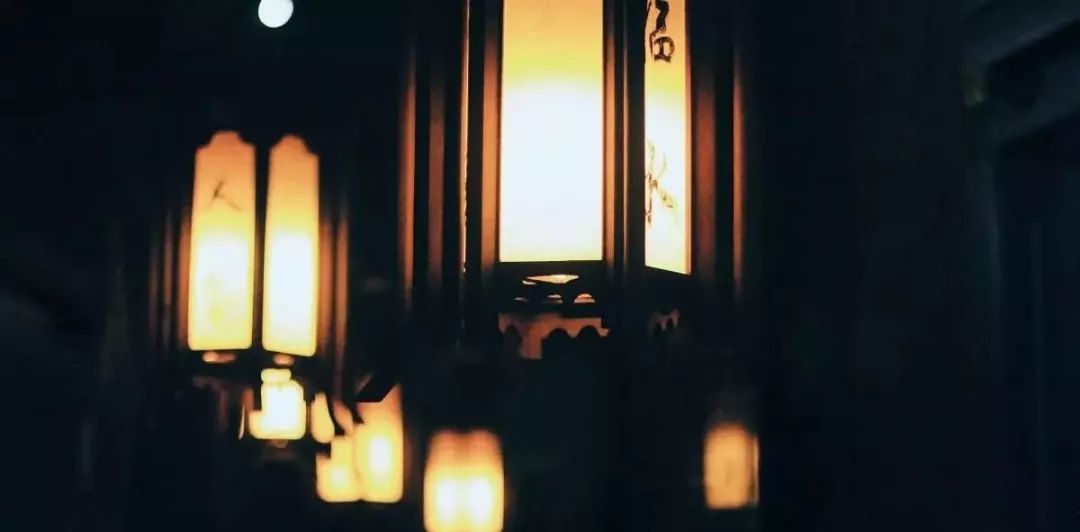 © Image | zhihu
Due to relatively low production cost, Lighting fittings factories in Guzhen provide high-quality products at competitively priced rates. The other outstanding property of this biggest lighting wholesale market is that they also provide factory visit, zero distance to see production process. You can know clearly how does these factories work.
Not far from Guangzhou or Hong Kong, Guzhen provides almost all kinds of lighting fittings! You can find a variety of lighting products in a competitive price there. It is a heaven for those who conduct lighting business. Even not purchase lighting fittings in Guzhen, the Guzhen Lighting Fair is still worthy of visiting.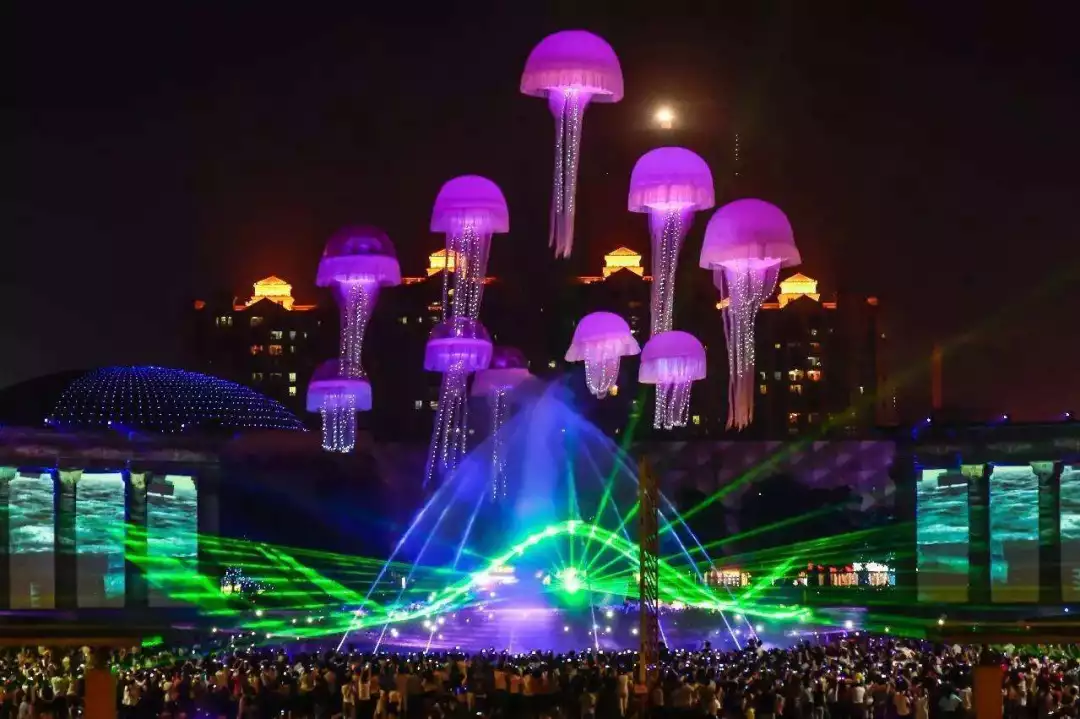 © Image | zsnews
S